Congrats to Kayla who not only has 3000 followers, she also has over 1,000,000 pageviews! How awesome is that! To celebrate,
Kayla is giving away 3 hard to get polishes from Amy of Nail Venturous Lacquer - Flying Blue Jay, Floam and Pinkerbell *drool*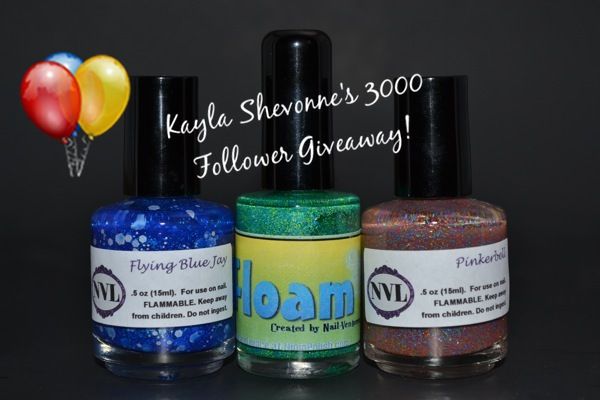 Hurry on by Kayla's
blog
to take part in it too!